This page is dedicated to individuals who have made a big impact in their lives by making healthy changes.
Meet Jenny M!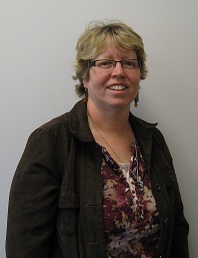 Jenny was a participant in the Penn College Fall into Fitness Challenge in October.  Jenny knew she wanted to make some changes which is why she had joined a gym class at Penn College, but she wanted some more motivation and this challenge gave her what she needed.  With her teammates behind her, they encouraged and supported each other throughout the four weeks.  Jenny set goals for herself and even rewarded herself by purchasing a FitBit.  Most importantly Jenny started seeing results in her health numbers.  Jenny decreased her BMI by 1.3 points and her body fat by 1.6%.  She also lost 5.6 pounds in the four weeks.  But the most significant change Jenny saw was that her Blood Pressure went from 151/90 to 120/78 over the course of four weeks.  When asked her what she thought of the challenge, she said "I was excited to participate and have teammates to support each other and am looking forward to another challenge in the spring."
Congratulations to Jenny on your success and keep up the good work!